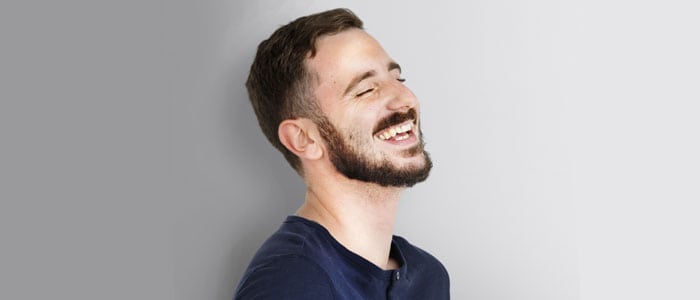 Veneers are one of the most popular cosmetic dental treatments and for good reason
California based dentist, Charles Pincus invented dental veneers in the late 1920s to change the appearance of actors' teeth temporarily during a film shoot. To this day, the perfect "Hollywood smile" you see on TV and in the movies can often be attributed to dental veneers.
Veneers are thin facings that are used to cover the front surface of a tooth. A dental veneer is most commonly made of either composite resin or a stronger porcelain material. They can be used to repair cracks, chips and breakages; however, in most cases, they are used to cover a range of cosmetic concerns such as staining and discolouration.
At Northshore Dental, we offer both composite resin and porcelain veneers, ensuring patients can achieve their cosmetic dental goals on any budget.
Porcelain Veneers
Porcelain veneers are custom made from high-quality porcelain to suit your individual needs and areas of concern. The advantage of choosing porcelain veneers over composite veneers is the durability of the material and its resistance to stains. With proper care and maintenance, a porcelain veneer should last around 12-15 years.
As porcelain veneers are designed to fit seamlessly in your smile, a very small amount of the natural tooth enamel must be removed in order to apply the veneer. One reason many people choose porcelain veneers is due to the translucent properties of the material, making them reflect light in the same way as a natural tooth.
Composite Veneers
Composite veneers are made from a composite resin material. The veneer is applied to the teeth in small layers, without the need for removal of any tooth enamel.
One of the biggest advantages of composite veneers is that they offer an equal standard of improvement to the teeth, whilst being a much more affordable option when compared to porcelain veneers. Unfortunately, composite resin is much less durable than porcelain, meaning that composite veneers will need to be replaced every 4-8 years.
In-House CEREC Technology
One of the biggest advantages of choosing porcelain veneer treatment at Northshore Dental and Oral Health is due to our CEREC technology. In-house CEREC or Ceramic Reconstruction technology means that we can deliver same-day restorations for treatments that often take weeks at other dental practices. The 3-D technology allows us to make a restoration without the need for patient impressions.
All it takes is 20 minutes and your porcelain veneer can be expertly applied!
Colour-Matching Your Veneers
Whether you decide to go with composite resin or porcelain veneers, once you have chosen the colour of the material, unfortunately, it is not possible for it to be changed in the future. This is due to the stain resistant properties of the veneers. Because of this, we recommend an in-house teeth-whitening treatment prior to receiving your veneers.
Porcelain and Composite Veneer Treatment at Northshore Dental and Oral Health
The team at Northshore Dental and Oral Health are committed to providing patients with the highest quality cosmetic dental treatments. Our Sunshine Coast clinic is fitted with the most advanced dental technology, ensuring our patients achieve and maintain their oral health goals.
If you are considering dental veneers or any other form of cosmetic dentistry, contact the friendly team here at Northshore Dental and Oral Health to discuss your options, and book a consultation!