Dental veneers are one of the most popular dental procedures because of the simplicity of the procedure and their ability to enhance the overall aesthetics of your smile
Dental veneers fall into the category of cosmetic dentistry, but they can also be considered to be restorative because of their ability to protect the surface of damaged teeth. Veneers can often eliminate the need for more extensive treatments, thanks to their durability.
Dental veneers offer a quick and easy way to get a whiter, brighter, more balanced smile. All while complimenting the shape of your face.
The two types of veneers Northshore Dental and Oral Health offer their patients are: porcelain veneers and composite veneers, or as their sometimes called resin bonding.
Dental veneers are able to correct almost all of your cosmetic dental issues including: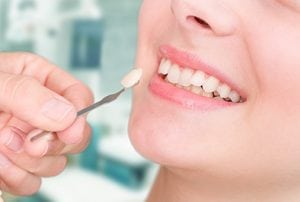 Repair broken, chipped or cracked teeth
Even out uneven teeth
Hide gaps in your smile
Fix worn down enamel
Conceals discoloured teeth
How does a porcelain veneer work?
Porcelain veneers are thin porcelain shells bonded to the front of your teeth. Expertly created and bonded, porcelain veneers instantly enhance your tooth appearance.
To prepare your teeth for porcelain veneers, a slight amount of your natural tooth enamel will be removed for the veneer to fit seamlessly. However, dental veneers need much less tooth enamel to be removed when compared to dental crowns.
The porcelain material Northshore Dental and Oral Health use for their porcelain veneers is strong and durable. It also has translucent properties so it reflects the light in much the same way as your natural teeth.
What is a composite veneer?
A composite veneer is much the same as a porcelain veneer but is made from a composite resin material and applied to the teeth in layers. This system is a more conventional approach, as no tooth enamel needs to be removed.
The dentists at Northshore Dental and Oral Health will apply the resin to the front of your teeth until the desired shape and form is achieved.
Before the composite resin is permanently set by a special dental light, you will see your new smile and can tell the dentist if you want any changes.
Some of the advantages of composite veneers are:
They can be directly built up in your mouth in a single dentist visit
It can offer an equal standard of improvement to your teeth much like a porcelain veneer
Composite veneers are usually more affordable however can be less durable and may require replacement more often
Veneers are a great way to get a beautifully even, gap free smile instantly. For more information on our types of veneers call our friendly team on ph. (07) 5448 7849 or click here.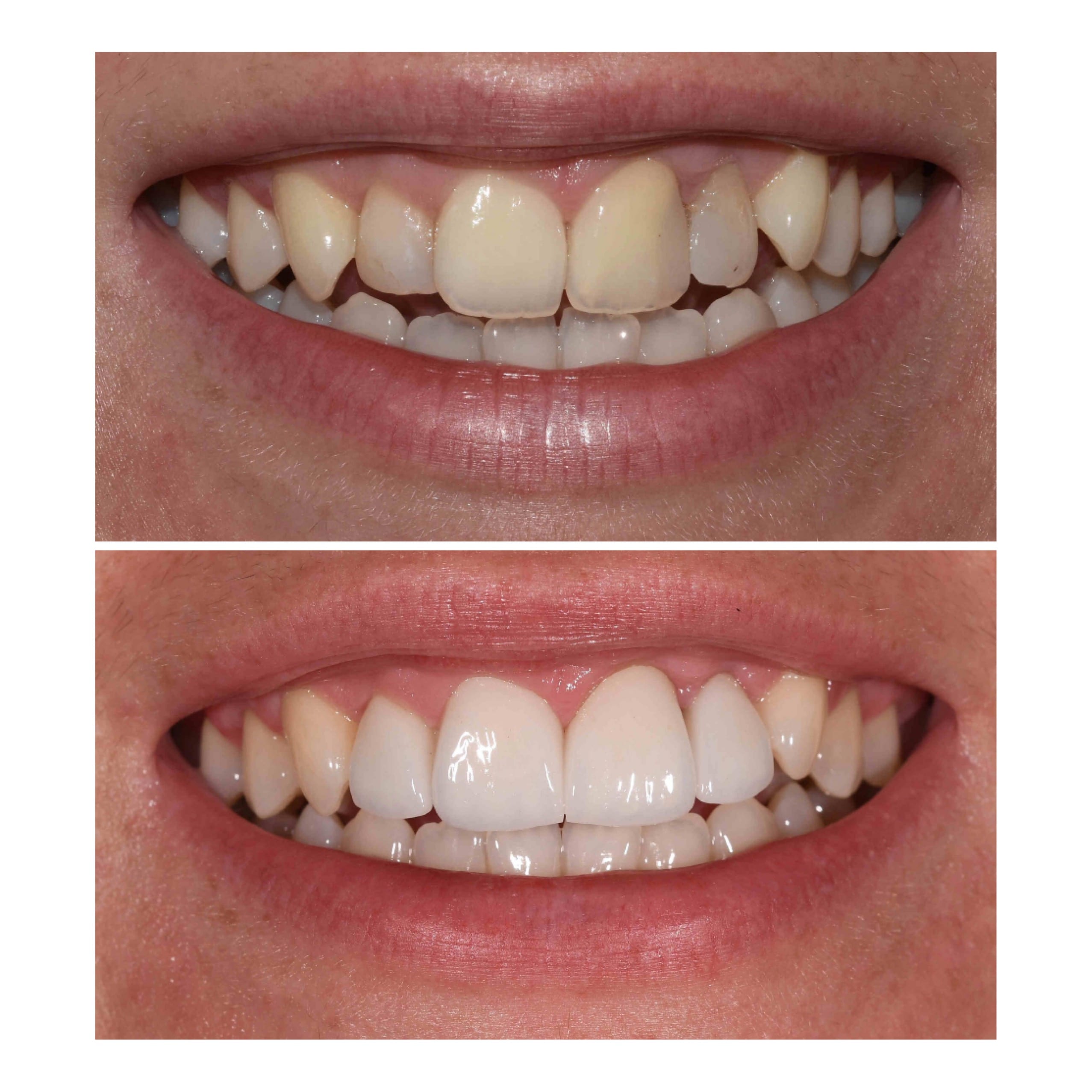 Porcelain veneers are stain resistant to most foods and beverages. However, some foods like berries and beverages like coffee and wine contain agents that can discolour teeth. To ensure your porcelain veneers stay white and bright ensure you should maintain a good oral hygiene routine.
There's no special way to care for your porcelain veneers, just care for them the way you would your natural teeth. Brush and floss daily, eat a balanced diet full of fruits and vegetables and visit Northshore Dental and Oral Health every six months for your check up and clean.
Ensure your oral hygiene routine consists of daily brushing and flossing and eat a balanced and healthy diet. To look after your porcelain or composite veneers, avoid chewing on anything too hard like popcorn seeds, ice and hard lollies.
If you take good care of your porcelain veneers, they should last on average, around 12-15 years.
While composite veneers are the more cost effective option, they can still last around 4-8 years but are more susceptible to chipping and do require more maintenance.
Don't be concerned about affordability. For all our services we offer a range of payment plans including zipMoney MediPlan, GE Finance and also an in-house payment plan. We also accept most major credit cards like MasterCard and Visa. And have also recently implemented a HICAPS machine, so you can get your rebate back quickly, and easily.