Dr Nicholas Taft – BDS (Manc 1990), MFGDP 1998, ICCDE 2008, RACDS (GDP) 2017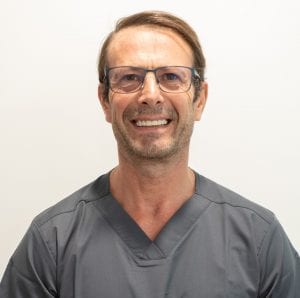 Principal Dentist
27 years experience
Member of The Royal Australasian College of Dental Surgeons
Member of the Australian Dental
Association
I'm originally from the UK and qualified at Manchester University in 1990. I then underwent a Postgraduate Vocational Diploma in my first year at the University of Birmingham. After graduation I worked in the Birmingham conurbation for four years as an associate dentist before setting up my own practice in the UK. I had my practice for eight years before packing up, selling and moving to Australia with my family to begin Northshore Dental and Oral Health.
During my time in the UK, I committed to postgraduate work to become a member of the Royal College of Dental Surgeons.
As a member of The Royal Australasian College of Dental Surgeons, Dr Taft is a leading authority in Australian dentistry. He aims to give the best quality of evidence-based dentistry to all his patients.

Find out more about Dr Nick Taft…

---
Dr Arjun Balakrishnan – BDS(2006) MDS(pros)2011 (India)
Dr Arjun goes beyond traditional dentistry, taking a more holistic approach to the entire Mouth and its relation to overall health. He has been practising dentistry for the past 12 years.
He believes in a complete dentistry approach which attempts to understand the underlying cause of dental problems and helps provide lasting and comfortable results in a more predictable manner.
Being an avid learner and his passion to learn led him to pursue Masters of Dental Surgery in Prosthodontics overseas, in India. Prosthodontics deals with replacements of missing teeth and supporting structures using fixed and removable methods. These may include Dental Veneers, Crowns, Bridges, Dental Implants and management of worn down teeth. He believes in always using the latest technology to help his patient's get the most predictable results.
He has extensively trained in Implant Dentistry during his Master's programme and also has completed an Edentulous Implant Prosthetics Mini Residency Programme conducted by the Anacapa Dental Implant Study Club, CA, USA and an Advanced Regenerative Implant Surgery Programme conducted by the University of Detroit Mercy, USA.
His keen interest and undying passion to understand and treat Jaw Joint Disorders, Teeth Wear, Sleep and Facial Pain has led him to graduate as a Scholar at the most prestigious Dawson Academy, Florida and also has completed a Mini Residency in Sleep Disordered Breathing Disorders and Craniofacial Pain with Dr Steve Olmos from the TMJ & Sleep Therapy Centre.
He advocates the concept of minimum intervention in all his treatments and practices the philosophy of WIDIOM(Would I Do It On Myself?) when treating a patient: and uses the latest technology and techniques to offer accurate diagnoses and most predictable results.
Outside of work Dr Arjun loves to travel, explore food, listen to music and play with technology.

---
Dr Stefano Burti – BDS (Varese;Italy 2010), BDP (Vicenza;Italy 2002)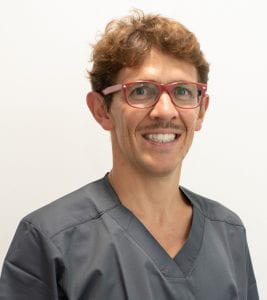 Stefano started his dental career in Italy in 1998, completing secondary school with a qualification as a dental technician.
He then furthered his studies by attending the University of Insubria (Varese) Master Degree in Dentistry in 2010.
Stefano worked for two years in in Italy, and in 2011 he arrived in Australia to study English. In 2016, he obtained his dentistry qualification recognised by Australian Dental Council and since then he has been working in a few dental clinics around Melbourne. After his second child, he decided to move to Sunshine Coast for a better family lifestyle and a warmer place.
Stefano has been a member of Australian Dental Association from 2016 and he has been orientated to provide the best dental care for all his patient, believing th
at prevention is better than cure, or an ounce of prevention is worth a pound of cure.
every visit, especially if you are feeling anxious or nervous. He will take the time to make sure you understand the different solutions and work with you to find what is best for you.
---
Simon Versteegen- BOH (DT,1996), (MDT, 2005)
Senior Lecturer Bachelor of Dental Prosthetics: TAFE Queensland Southbank.
Simon has been working in the area of removable dental prosthetics since Starting as an apprentice dental technician at the Royal Melbourne Dental hospital in 1993 completing Trade certificate in Dental Technology in 1996 after completing as an apprentice Simon moved to the Sunshine Coast.
Simon Versteegen went on to further study at Griffith University achieving:
Bachelor of Oral Health (Dental Technology) 2004
Master of Dental Technology (prosthetics) 2005
Simon has been involved with Dental Technology training since 2005 and has been teaching Dental Prosthetics Since 2010. Simon has been a part of development of the Bachelor of Dental Prosthetics and is currently course convenor.
Simon is a senior lecture and works part time teaching the Bachelor of Dental Prosthetics. He was also president of the Australian Dental Prosthetists Association of Queensland from 2014-16 and is currently the Queensland State Chairman of the Australian Dental Prosthetists Association
Ongoing training
Simon has continually involved in further education including courses covering
Swiss Denture concept
Suction effective mandibular dentures
Advanced cast partial dentures
Personal interests
Simon lives locally and is married with two children. He has been a student of Rhee Tae Kwon Do since 2011 he is currently a 1st Dan belt assistant instructor at the Maroochydore branch.
---
Dr Natasha Bentkowska Teoh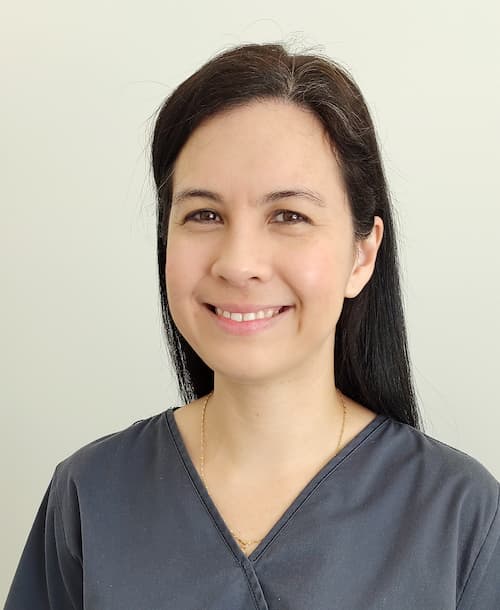 BDS (Adel 2010), Progressive Orthodontics (Advanced Level 2017), Bachelor of Design
Studies (Adel 2004 )
● Member of the Australian Dental Association
I began as an Architecture student at The University of Adelaide and graduated with a
Bachelor of Design Studies (Adel 2004). Soon after graduating, a visit to my aunt's
dental practice in Singapore, made me realised that my passion is in the health care. So,
I returned to my alma mater with a Bachelor of Dental Science.
I spent next few years gaining valuable experience and wide exposures, before setting
up my own practice on the Gold Coast for 5 years. Eventually, fate would have it that I
landed in the dream place of Sunshine Coast and Northshore Dental and Oral Health.
With this extensive experience of 11 years, I become very comfortable and confident
to provide all general dentistry work. I strongly believe in combining the "old school" and
"new school" approach to dentistry; combining the time-tested established dental
practices aided and improved by the state-of-the-art technology and machinery. I am
able to practise in this manner at Northshore Dental and Oral Health. Besides, the
support system is amazing and patients visiting us here will only get the best experience.
In 2014 I embarked on Progressive Orthodontics Course and reached the Advanced
Level orthodontics. I have practised and completed many cases.
I derive lots of satisfaction and joy when my patients journeyed through with me in their
orthodontic treatment. As their teeth gradually realigned, it gives me pleasure seeing my
patients regaining their high self-esteem and confidence.
Above all, my motto is "patient comfort". We know that it is daunting for patients,
irrespective of gender and age, Not to feel uncomfortable and even nervous in a dental
chair. Therefore, it's of utmost importance for me to relax My patient from the beginning
to the end of their dental visit.

---
Chloe Kitchingman Oral Health Therapist
Chloe is a proud Wiradjuri woman who grew up in Central West NSW.
She graduated as an Oral Health Therapist with an extended scope of practice from Central Queensland University (Rockhampton) – 2019.
Prior to her university training, she was both a dental nurse and front desk staff member for many years in Brisbane.
She is a strong advocate for oral health education, dental disease prevention and treatment.
With a special interest in closing the gap in Indigenous Oral Health, she endeavours to deliver optimum patient care with expertise and knowledge within the field. She possesses an enthusiasm in working with paediatric patients, a passion for helping those with special needs, and engaging in orthodontic treatment and adult therapy.
She especially loves that her role here at Northshore Dental & Oral Health enables her to connect and collaborate with such experienced, inspiring and intelligent clinicians (Dr. Taft, Dr. Burti, Dr. Balakrishnan and Peter Mansour) – whom she considers as role models and mentors.
With a vast range of experience in the dental industry, Chloe is highly-adept at achieving quality results and strives to excel within her role. With the capacity to liaise with people of diverse backgrounds, she delivers exceptional service to patients and possesses strongly developed communication skills. The aptitude to build and sustain a solid working rapport with patients and dental professionals is a strength of hers along with conducting herself with professionalism and integrity at all times.

---
Rachel Prendeville Oral Health Therapist BOralHlth (CQU, 2021); BParamedicSc (USC, 2014).

Rachel is a Sunshine Coast local who graduated as an Oral Health Therapist with extended scope in 2021 from Central Queensland University (Rockhampton).
She is an approachable, empathetic and caring individual who is patient-focussed and passionate about a holistic approach to health. Rachel enjoys the diversity of care that her extended scope enables her to treat with, across both her adult and paediatric dentistry patients, and prides herself on providing the highest standard of care. She takes particular interest in orthodontic, restorative, and paediatric dentistry as well as in preventative dental care.
In addition to her degree in Oral Health Therapy, Rachel also holds a Bachelor in Paramedic Science completed at the Sunshine Coast University and works part-time as an Advanced Care Paramedic II.
With Rachel's past education and work experience she is ideally equipped to deal with a large array of situations and health care matters in a sensitive and professional manner.

---
Cath Amos- Practice Manager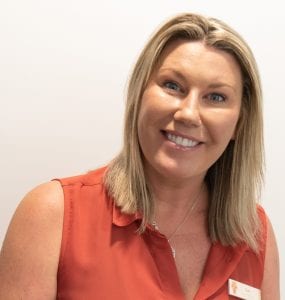 I have worked in the dental field as a Dental Assistant, Front Office Coordinator and Practice
Manager for 20+ years. Exceptional patient care has always been very important to me. My position
as Practice Manger at Northshore Dental gives me the opportunity to look after patients with our
team and provide a high level of care and professionalism to our community.
Dr Taft encourages his team to further themselves with education and as such I am currently
studying and completing my MBA.
In my spare time, I love to spend time with my teenage children and pretend I am a master chef,
aswell as taking long walks on the beach with my furbaby.

---