Dental visits can sometimes cause high levels of anxiety for patients and often this level of anxiety can discourage patients from visiting the dentist
This can lead to dental issues getting worse and can result in expensive and invasive dental procedures. At Northshore Dental and Oral Health, we understand that some patients may have dental anxiety or dental phobia. We are committed to fulfilling each patient's individual needs, with our virtually pain free dentistry.
Northshore Dental and Oral Health's main goal is help you achieve a healthy smile. Whether your anxious or worried or just uncomfortable, our virtually pain free options can help. In our Pacific Paradise practice a range of pain management options to help ease anxiety and pain during dental treatments.
Oral Sedation
You can take oral medication prior to treatment to help reduce anxiety. 1 tablet of diazepam or more commonly temazepam (dose dependant on age/medical factors ) to help sleep and 1 tablet prior to dental treatment.The recommended dose is 10mg temazepam for a fit healthy adult with no medical conditions. Oral sedation is designed to take the edge of the nerves so you are able to still walk about unaided  in and out of the surgery for your dental treatment. These will be prescribed by your dentist at an assessment appointment prior to treatment to see if you are suitable for this modality.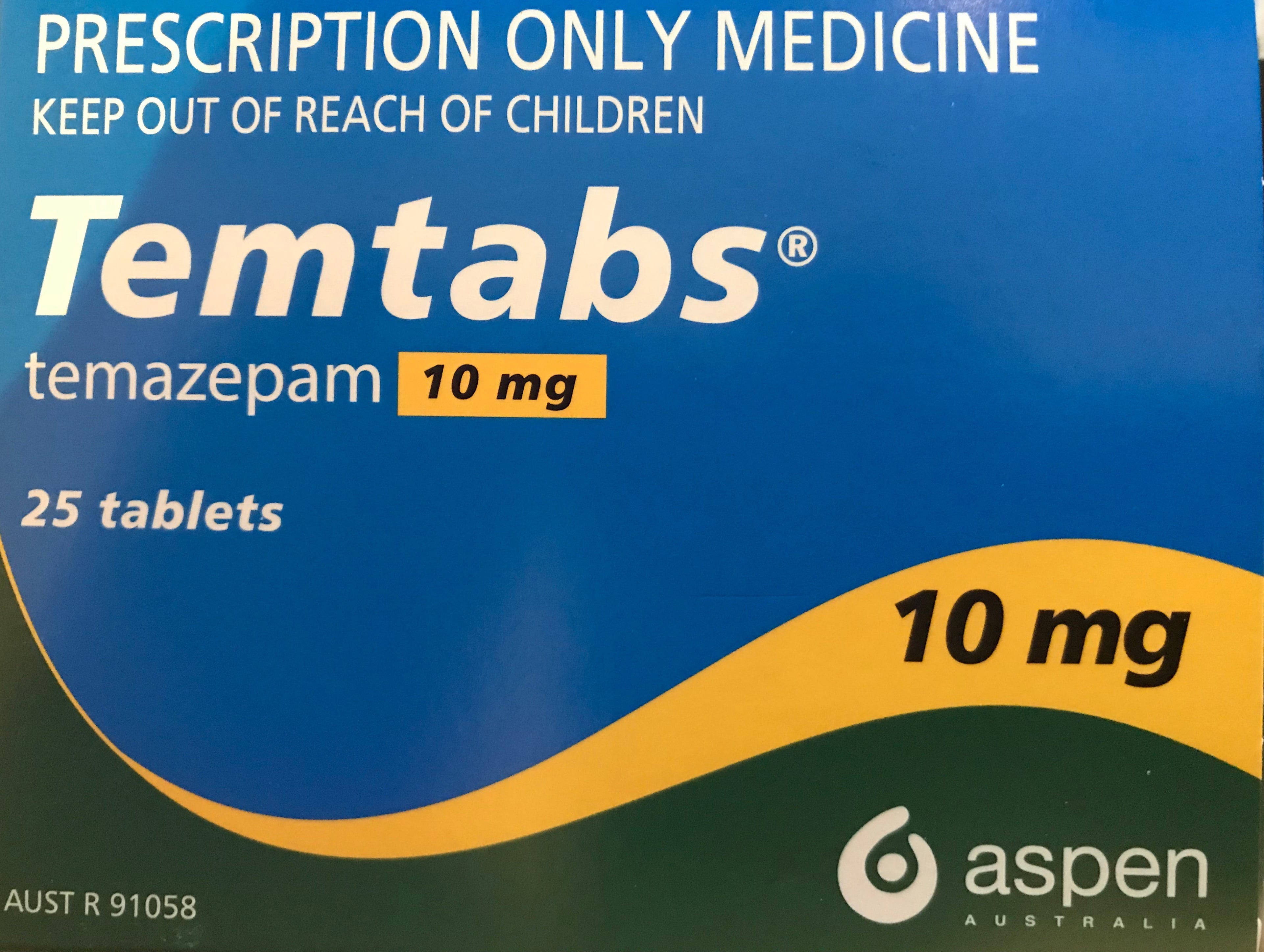 What is dental anxiety and dental phobia?
Although the words "anxiety" and "phobia" are used interchangeably, they are not the same. Those with dental anxiety tend to worry, fear or experience a general uneasiness when it is almost time for their dental appointment, or when they are in the dentist's office. Dental anxiety may cause a person to continuously postpone a dental appointment or put off dental treatment.
Those with dental phobia, on the other hand, experience intense feelings of fear, panic and dread, making it difficult and sometimes impossible for a person to maintain his/her oral health. As a result, those with dental phobia tend to be more susceptible to gum disease and tooth loss.
What are the symptoms of dental anxiety and dental phobia?
If you have dental anxiety, you may experience the following symptoms:
Sweating, when you usually wouldn't;
Racing heartbeat;
Low blood pressure that may make you feel dizzy;
A feeling of panic;
The urge to cry at the thought of a dental visit.
If you have dental phobia, you may feel:
Very tense, or unable to fall asleep the night before your dental appointment;
Incredibly nervous when seated in the waiting room at the dentist's office;
Physically sick/ill at the mere thought of making a visit to the dentist;
The urge to cry upon seeing any dental instruments;
Panicky, or unable to breathe properly when dental instruments are placed in your mouth during an examination.
Relative Anagesia or Laughing Gas
Laughing gas, or as it's scientifically known, Nitrous Oxide is mixed with oxygen and given to patients through a mask over their nose. This special gas was designed to ease patient's nerves. It also removes any pain associated with dental treatments and procedures.
The gas may cause you to laugh and giggle and can cause a light-headed feeling. This gas has no smell and is colourless so it should not irritate you.
It's not intended to put you to sleep and you will be able to hear and respond to any requests or directions from your dentist.
The great thing about Nitrous Oxide is your dentist at Northshore Dental and Oral Health can control the amount of sedation you receive. It also wears off quite quickly so patients can feel normal sooner.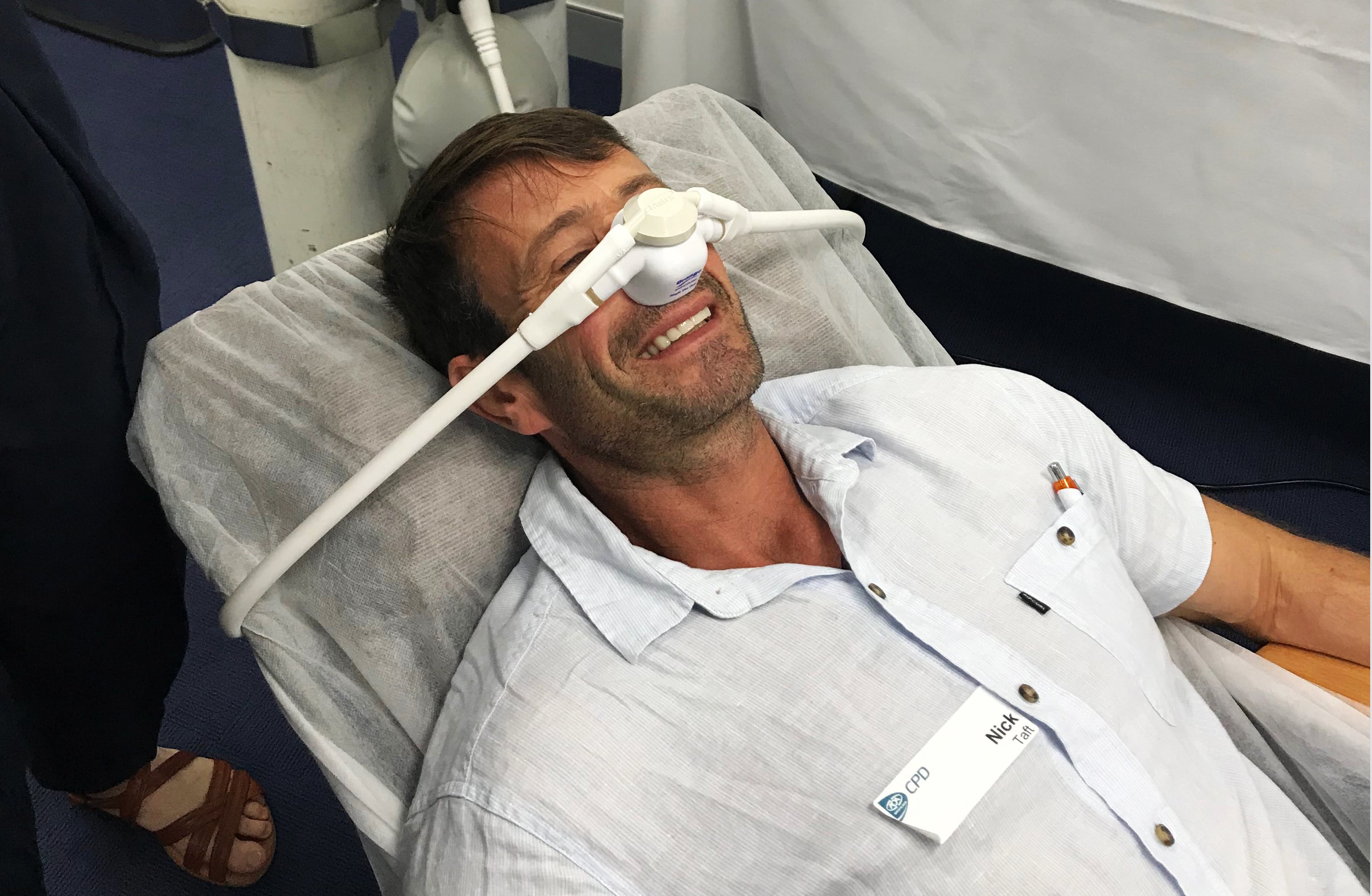 The Wand Computerised Anaesthesia Delivery System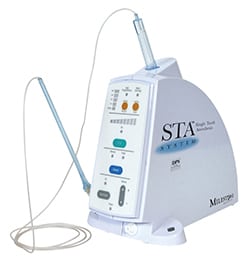 This new advanced technology known as The Wand system is a computerised anaesthetic distribution method. This means the sedation is electronically delivered to you. The Wand offers virtually painless injections that allow you to relax.
Being so precise, The Wand system can decrease the 'bee sting' feeling of traditional injections. A highly advanced computer will control the pressure and flow rate of the anaesthetic fluid. Almost all Northshore Dental and Oral Health patients report little to no pain when using this system.
Benefits of The Wand system include:
Basically painless injections
The computer controlled device delivers a steady and accurately measured flow of anaesthetic to you
It's comfortable from start to finish
Only the area needing treatment is numbed. This means the unnecessary numbness of the surrounding areas like the tongue, cheek and face are reduced
General Anaesthetic
For patients wanting general anaesthetic, this can be administered at The Sunshine Coast Private Hospital in Buderim. After you have checked in as an in-patient, we can perform more complex dental procedures like wisdom tooth removal or placing dental implants.
We often use general anaesthetic for patients who have special needs, have a severe dental fear and in some circumstances, for children.
We use our general anaesthetic in collaboration with Medicare for the anaesthetist and your private health cover can help pay for your hospital stay. All this can be arranged seamlessly by our office manager.
Nitrous Oxide is a safe and effective sedative agent. It's mixed with a select amount of oxygen that is inhaled through a mask put over your nose. As it wears off quickly, patients will begin to feel normal much sooner than other pain management options.
The Wand system uses a small hand piece that is shaped like a pen to give a steady supply of anaesthetic to the patient. It uses state-of-the-art technology to use the anaesthetic at a slow rate for improved effects.
The Wand is seen to work more effectively, which results in a more enjoyable dental experience.
Get the dental treatments you need now, not later. For all our services we offer a range of payment plans including zipMoney MediPlan, GE Finance and also an in-house payment plan. We also accept most major credit cards like MasterCard and Visa. And have also recently implemented a HICAPS machine, so you can get your rebate back quickly, and easily.