Root Canal Treatments become necessary when there is a need to save a patient's tooth that has been damaged by trauma, decay or disease.
What is Root Canal Treatment?
Every tooth has a pulp that extends down to the jaw. The tooth pulp contains nerves, blood vessels and other tissues which provide nourishment for your tooth. A root canal treatment is required when a patient's tooth has been through some trauma, decay or disease causing the pulp of the tooth to be damaged, inflamed or infected.
A root canal treatment can be very simple or complex depending on the state of your your tooth. You will be given local anaesthesia to minimise any pain and discomfort during your procedure.
What is involved in a Root Canal Treatment?
There are four steps involved in a standard root canal treatment;
x-rays
cleaning out the root canal
sealing the root canal
final restoration
X-rays are essential as it will show the severity of the infection and whether or not the surrounding bone is affected. After your X-ray, your dentist will remove the decayed nerve, pulp, bacteria and debris followed by cleaning out the canals. The severity of the infection will determine how your root canal is sealed. In some cases, your dentist will want to monitor the health of your tooth therefore, a temporary filling is used for a week before placing the permanent filling in. Finally, a restoration is added to your tooth, this is generally in the form of a dental crown which is used to protect the new tooth.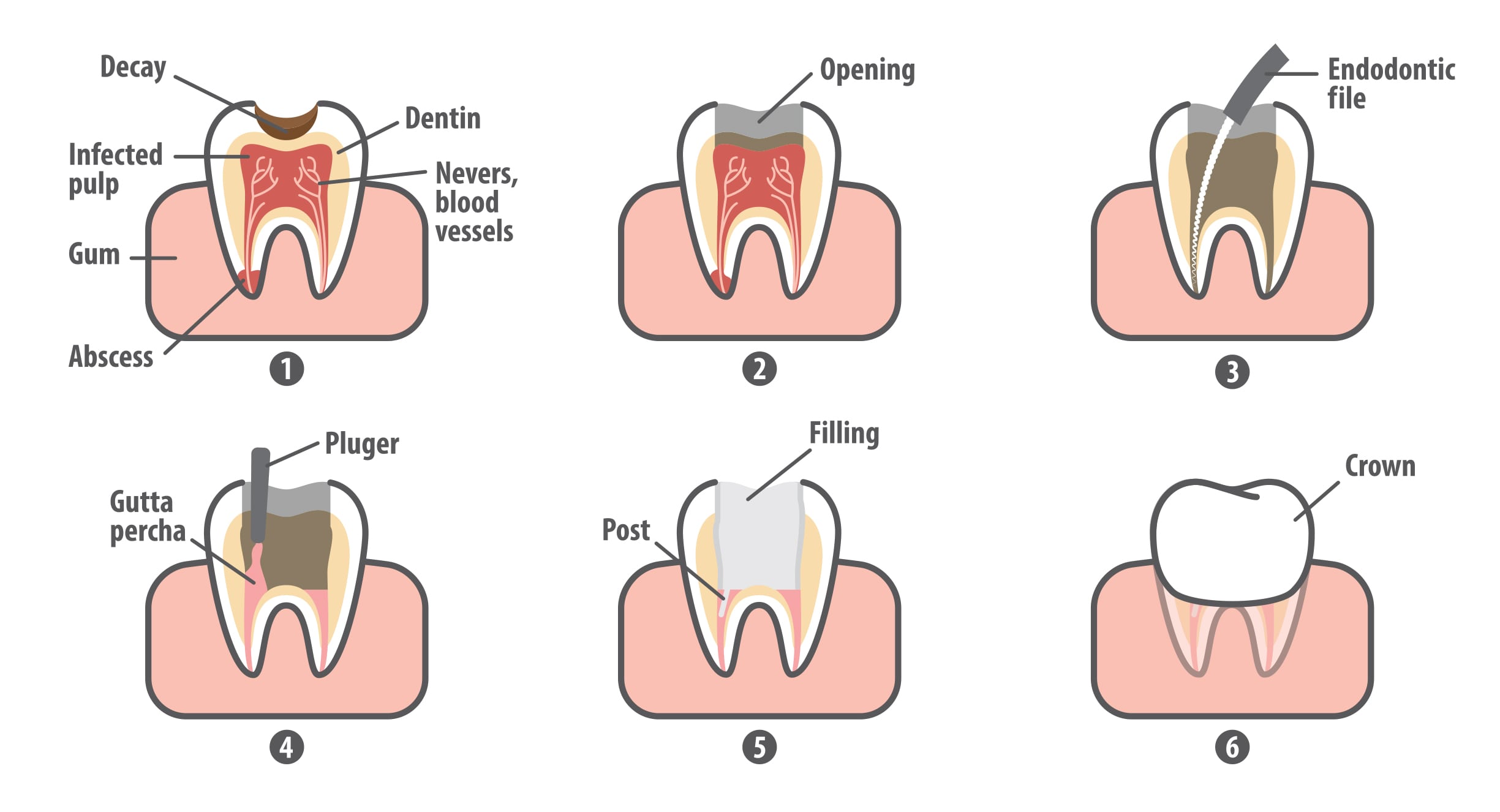 Is a root canal treatment painful?
Although a root canal is usually named to be the most painful treatment, don't panic! At Northshore Dental and Oral Health, we use modern dental techniques and provide our patients with anaesthesia to minimise most of the discomfort during treatment.
Root Canal at Northshore Dental and Oral Health
At Northshore Dental and Oral Health, we want all of our patients to feel comfortable during their dental treatments. Removing the infected tooth pulp will improve the pain you are currently experiencing. If you proceed with a full root canal treatment there is very little chance of the infection coming back. This means your tooth function can return to normal.
Contact us today if you would like to know more about a root canal treatment, or to request an appointment contact our experienced team.